MF10

wrote:

↑

Tue Sep 18, 2018 10:02 pm

I would wonder if anyone would attempt a small matching single axle older dump truck for silage hauling. Something in the 8000-10000 liter range. That matches the period. Like a look alike Chevy C60 but Lizard brand. Or older MAN series truck. I see the stationary slurry and dump trucks in the Platinum add in map. But would love to drive them.
What about this?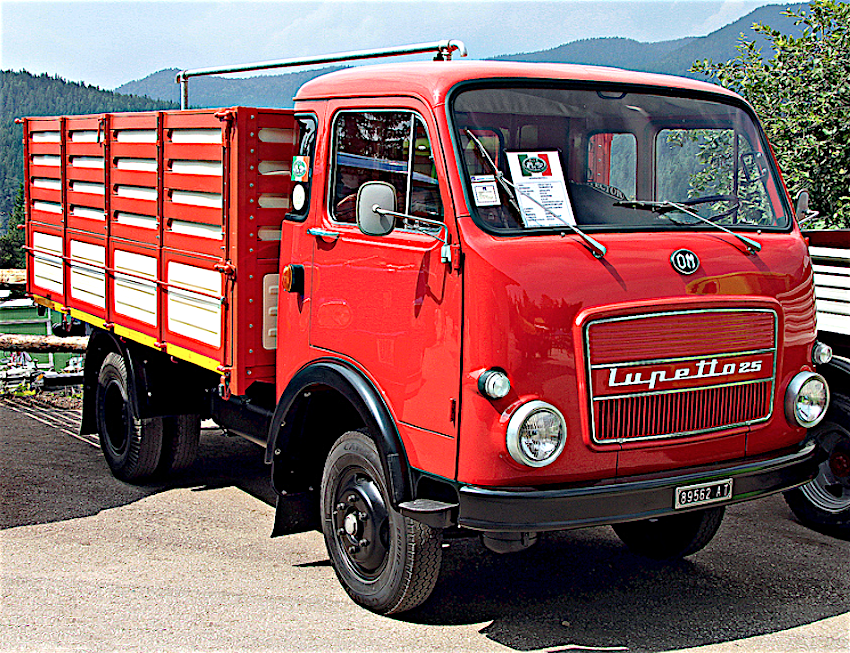 It's an OM Lupetto 25, part of a series of models built between the 50's and the 70's.
These models were avaiable with flatbed, dump bed, with coverage, in a van model (and that's not half of the list!) and they were used as ambulance, as firetruck and some were used by the military too. They have the size of a modern pick-up (apart the height, more than 3 meters!).
They are some good trucks-lorries, perfect for a classic playthrough or for someone who needs a good, reliable and handy vehicle for transport. They need to be branded Lizard or some other kind of fictional brand, as i don't know if Officine Meccaniche is still Fiat's or IVECO's property.
Here's the english Wikipedia page on the brand:
https://en.wikipedia.org/wiki/Officine_Meccaniche