Hello everybody
Some time ago I published my first mod for Farming Simulator 2015 but I have been a bit inactive since then, because I had some technical problems, and because I spent my time learning and developing other projects, but today I want to announce that I'm back with a new and ambitious project.
Since I was a child I've always loved everything related with grapes growing and wine making process, so that's what I want to represent in my new mod.
What I want to do is recreate, as faithfully as possible, all the stages in the growing of the grape, creating all the necessary machinery for that purpose. After that, as a second part of the mod, maybe in a later update, I will try to recreate the wine making process as well, allowing the player to create his own winery, and, starting with a little building with a little production and many limitations, develop a big factory with the latest technologies. These buildings will be upgraded according to the player's progress on the game economy and they will be fully customizable.
I have many ideas for this mod and some innovative stuff to include, but this will be revealed later, because they will be a surprise Wink and because I don't want to announce something that I'm not able to achieve because of the technical problems.
At the moment, the first machine in which I'm working is a grape harvester, the Gregoire G8.260 (
http://www.gregoire.fr/en-au/products/wine/493-g8-260
). In the past I already created this machine in another mod, but it is going to be fully reworked, with new programmes and a bigger knowledge that help me to achieve a maximum realism. Furthermore, it will have much more new functionalities and details, and the ones already present on the other mod will be reworked.
The expected release date for this mod is 2019, maybe in the summer, because is a very big project that I'm developing by my own and it will need many work hours.
The last thing I wanted to say is that you would help me a lot if you gave me your opinions and feedback in all the stages of the development (which I will share with you), because that would let me correct all the errors and adjust the mod to you, the players, because you are who will play the mod.
I would like to know as well your ideas about what can I include or change in the project, such as new functionalities, machinery, brands… And the most important thing, I would like to know the opinions of that farmers who do what I'm trying to represent every day, because they can say me if I'm doing something wrong, or what I can improve. So if you see something that you don't like or that isn't realistic, please feel free to comment it.
I really hope that you like this project, and sorry if my English isn't very good.
------Progress 4/10/18------
Here are some images about the modelling progress: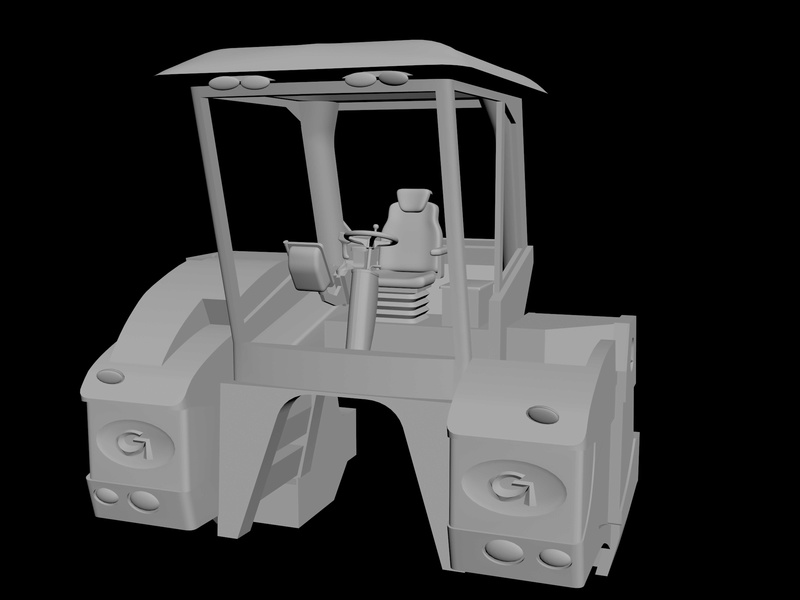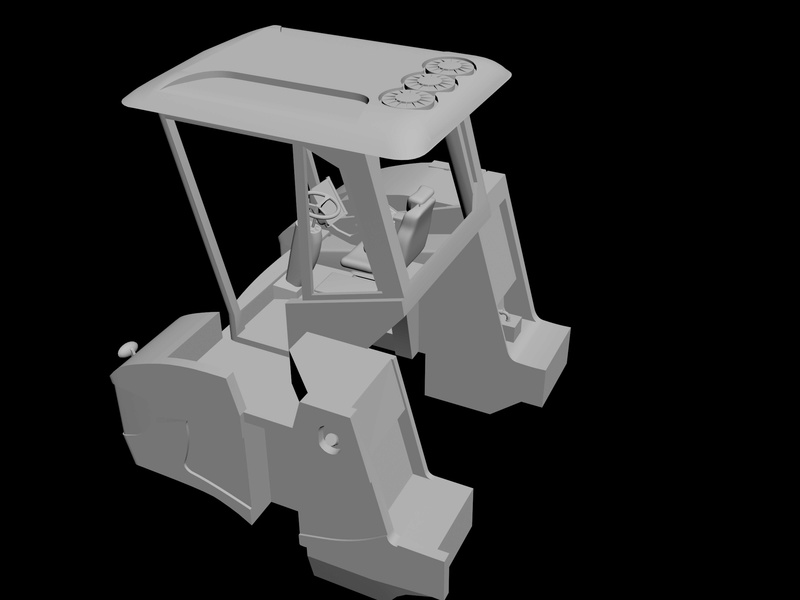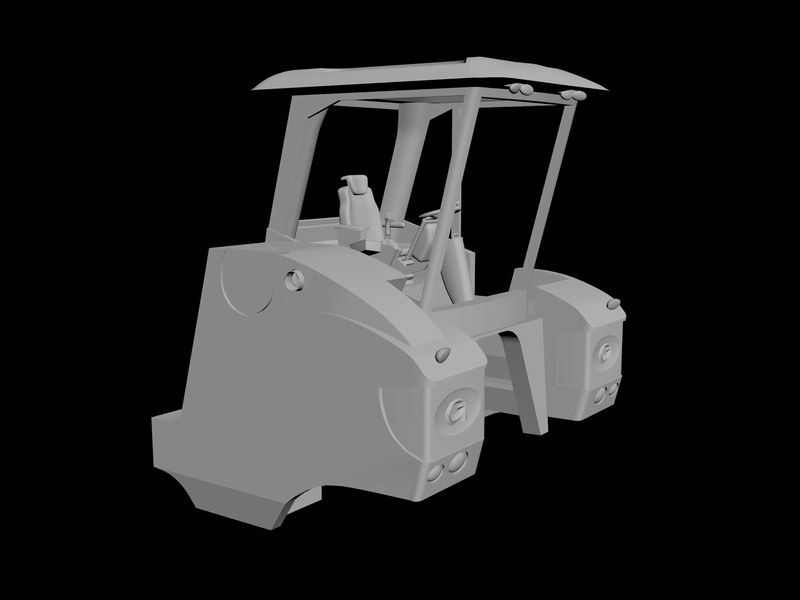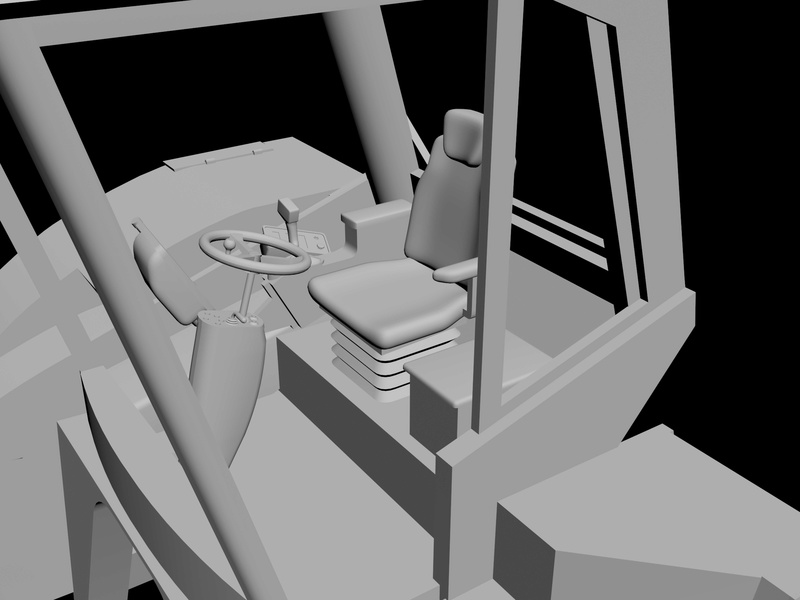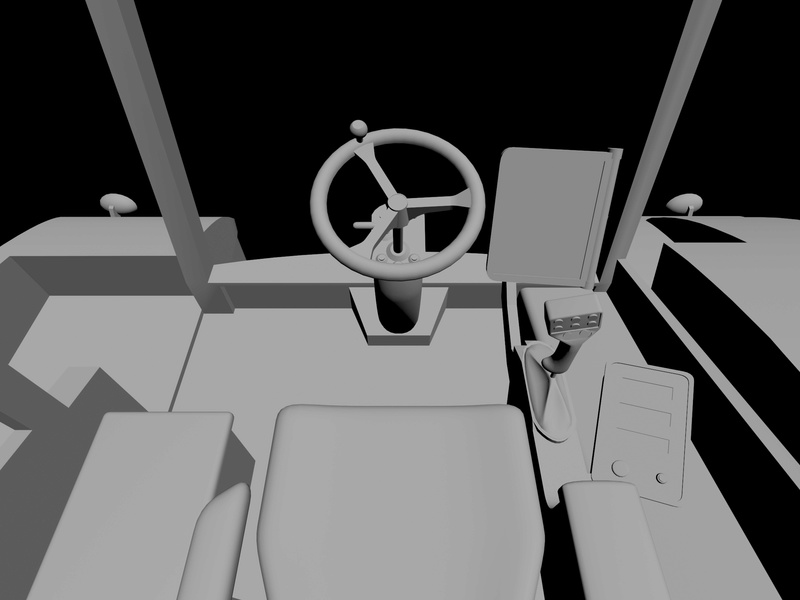 ------Progress 4/27/2018------
I have been working on the cabin, the door, the stairs and the wheel supports. Here you have some renders.
------Progress 5/27/2018------
After some days in which I haven't been able to work too much, here you have some advances: I've modelled the mirrors, the wipers, the support for back wheels (with animated cables) and the steering system (animated as well).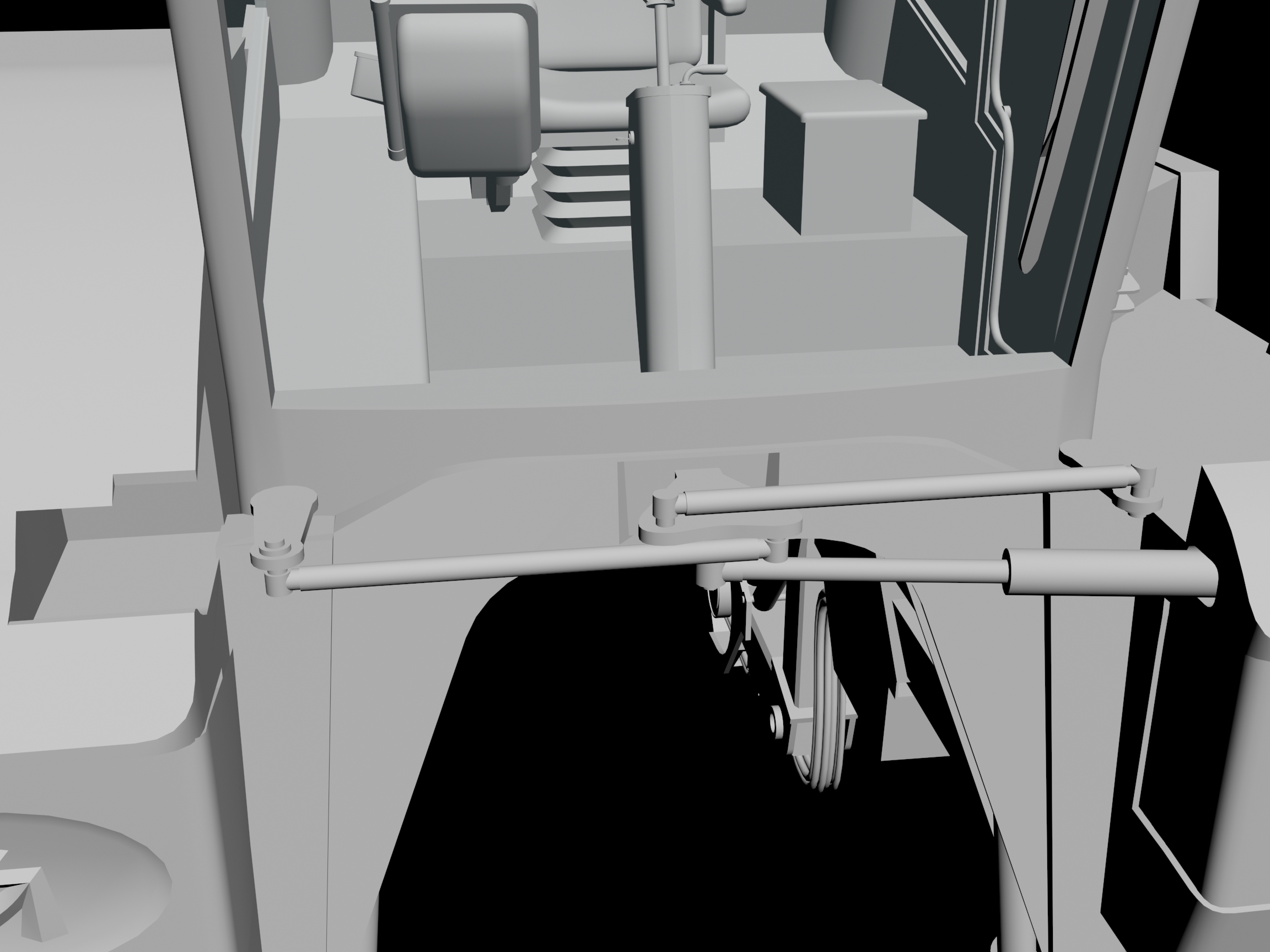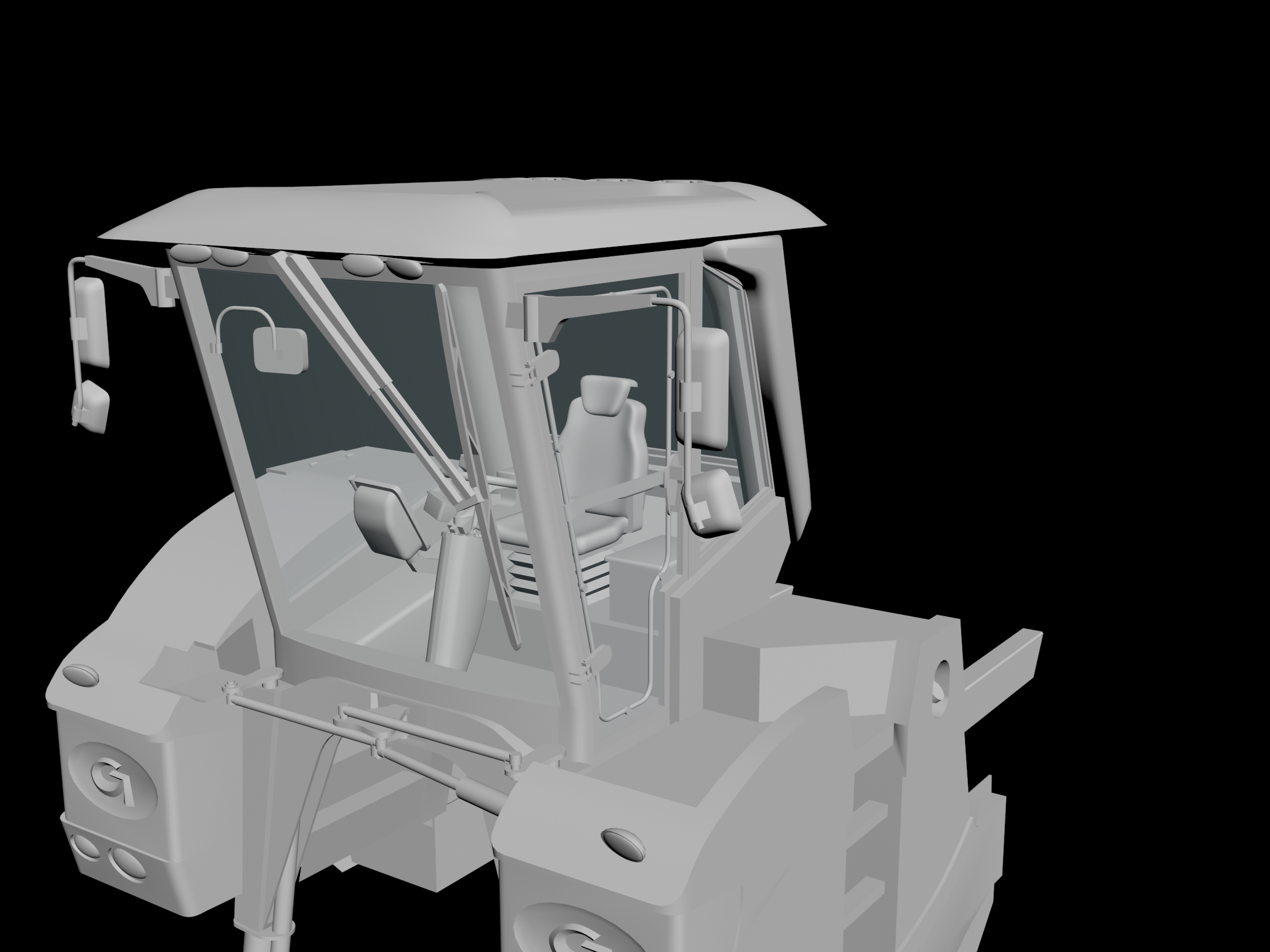 ------Progress 7/2/2018------
Last weeks I couldn't work too much, but anyways I managed to complete the machine and now I'm working on the picking head.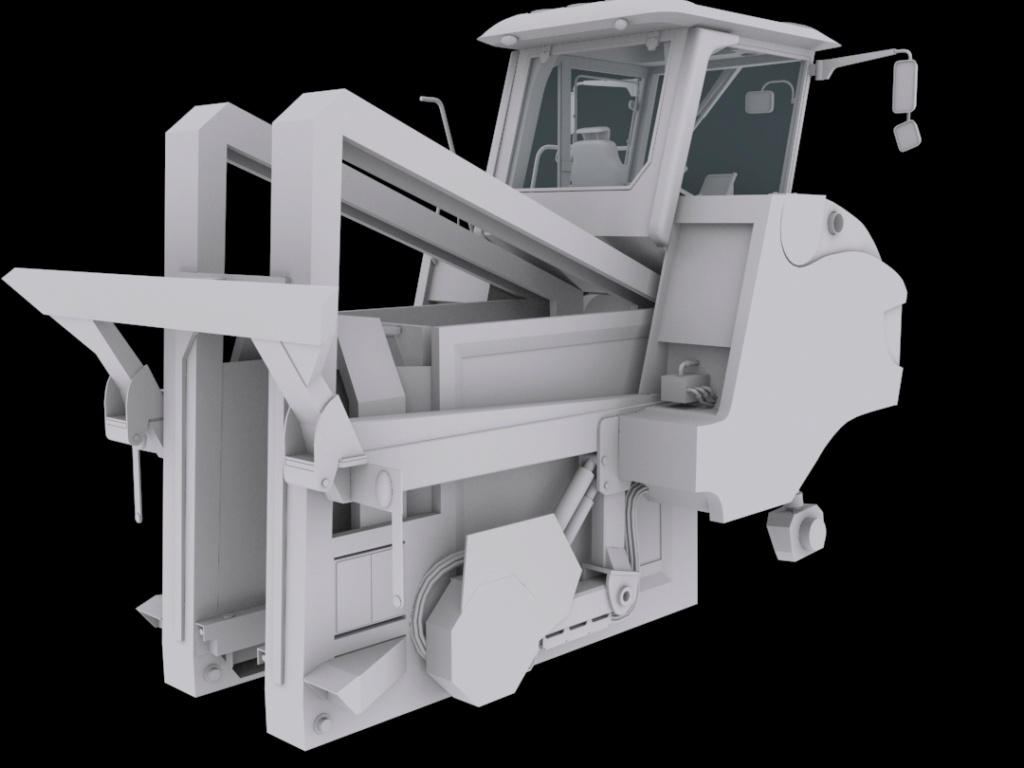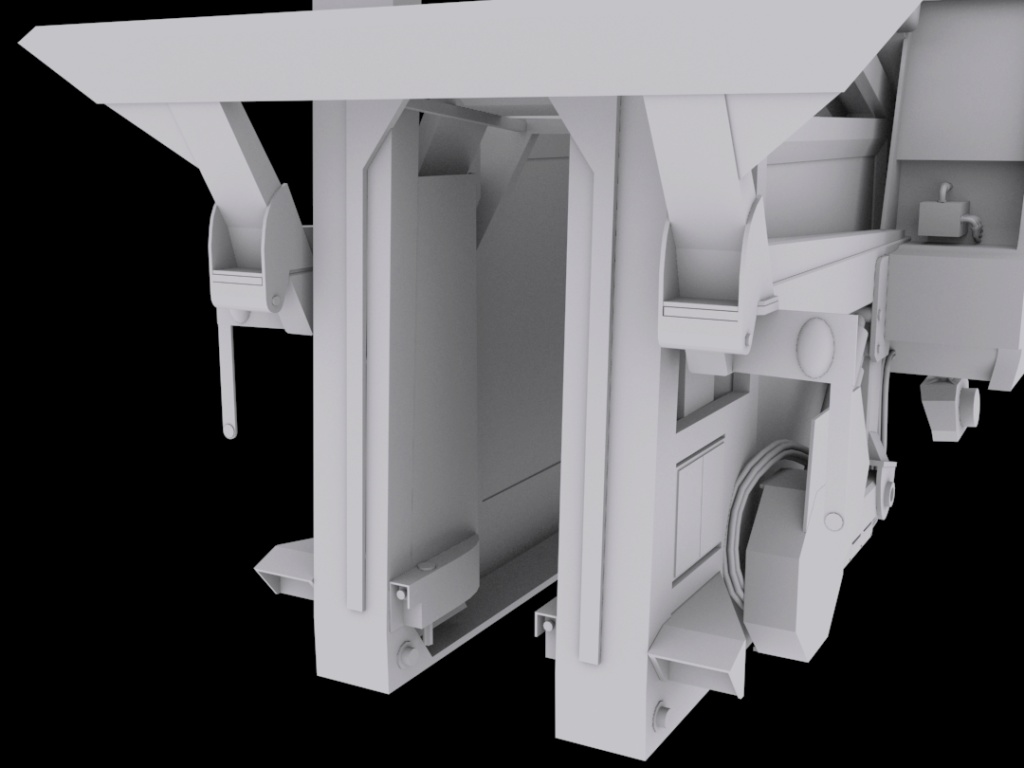 ------Progress 8/8/2018------
After some months working, the model is almost finished, with only some small details remaining.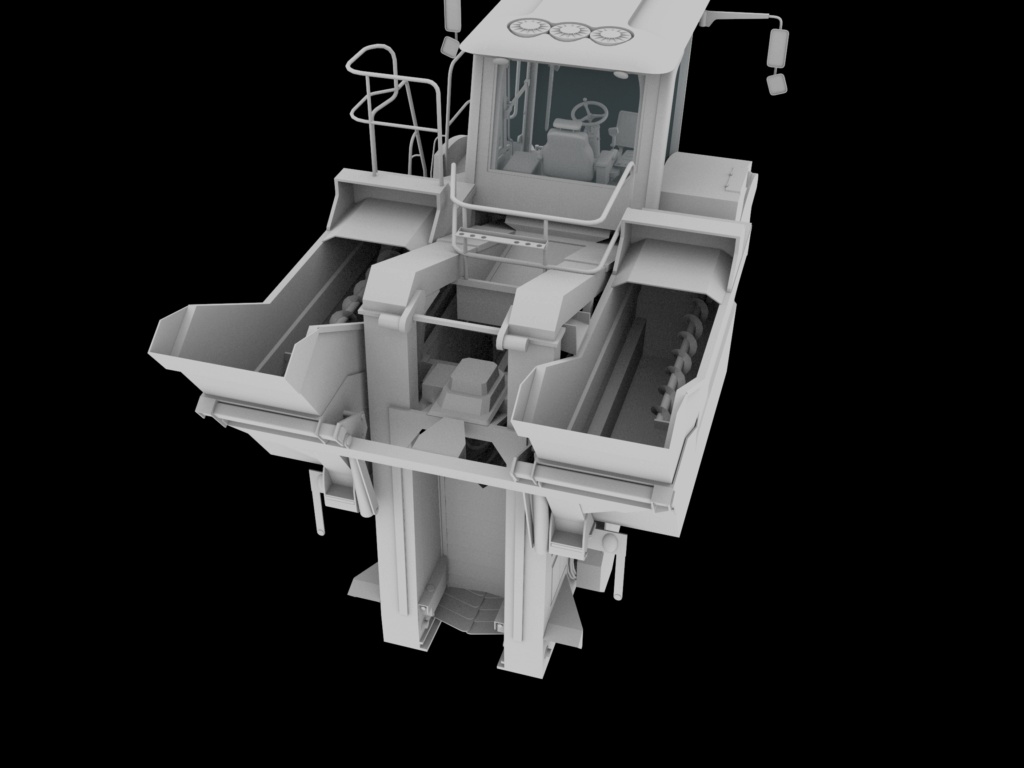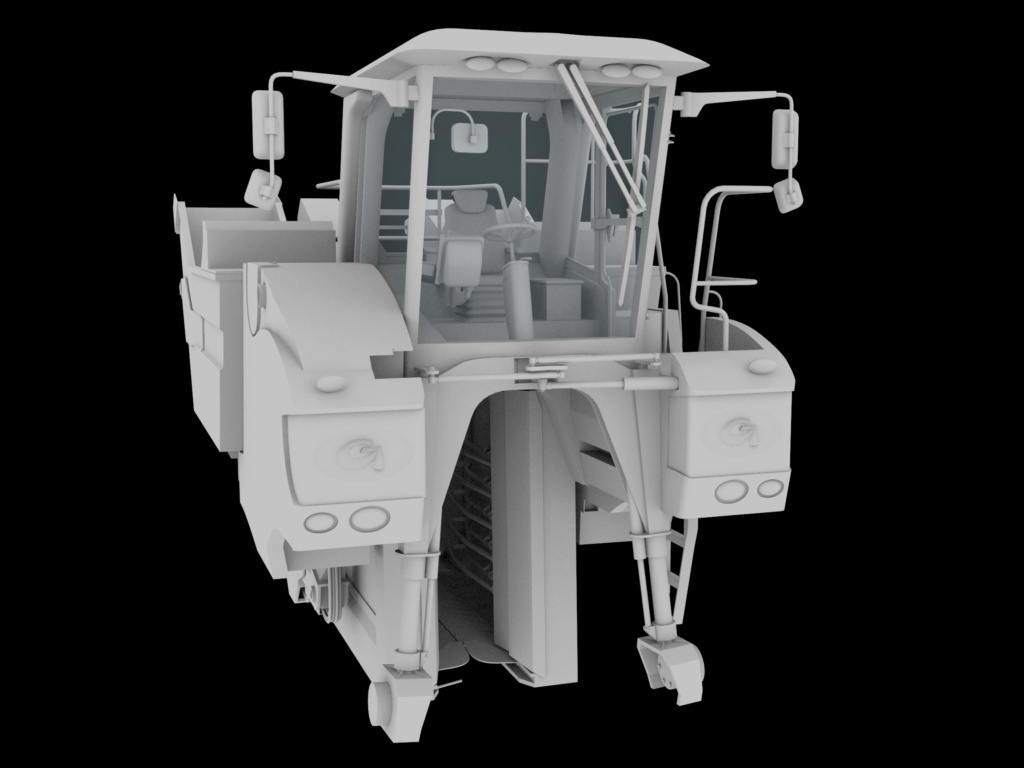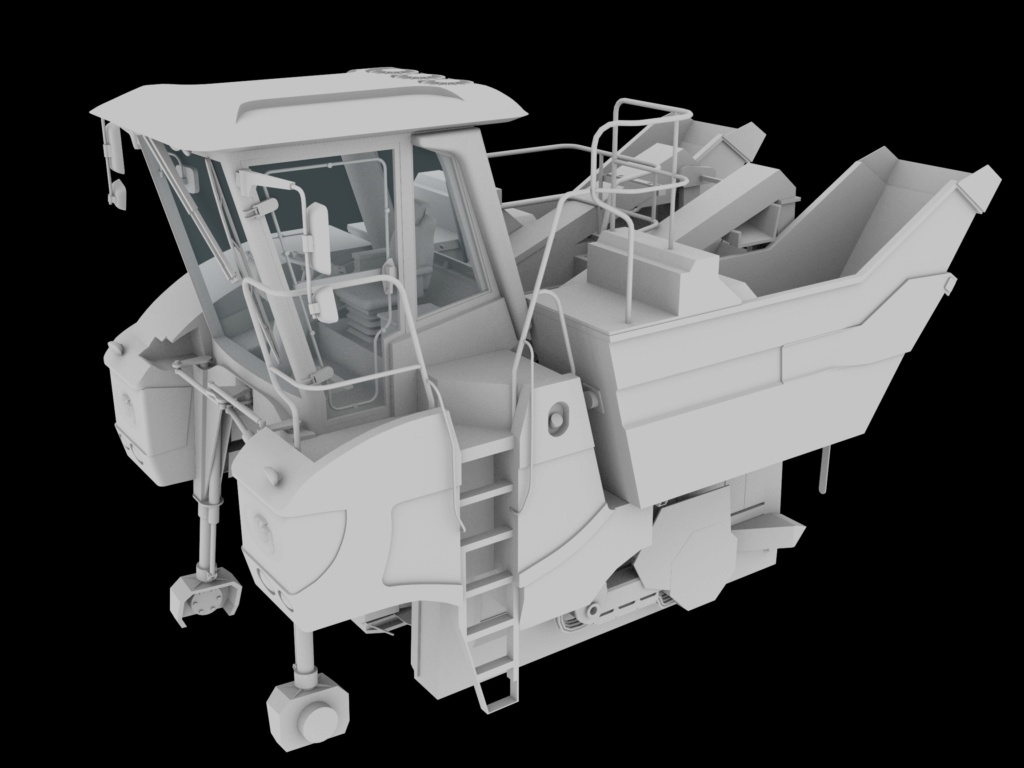 If you want you can collaborate with the project by donating: