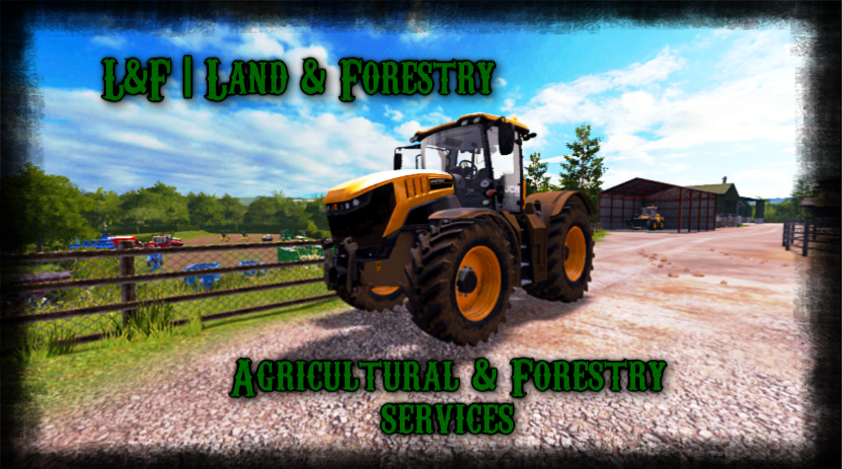 A beginning team
With two 10 slot servers running both Shamrock Valley and Felsbrunn, we are a new virtual farm / contractor looking to recruit anyone who're interested in working with a beginning team who's aim is to play as realistic as possible by providing both agricultural and forestry services to farmers and or timber merchants / BIO plants who need it.
Shamrock Valley
This is our Fs 17 server of which is currently under re-development having had been previously running Oakfield Farm, on this server we're mainly dealing with both cows and sheep.
Felsbrunn
This is our modified map running on the latest patch. It is a 10 slot server of which at the moment has a combination of both vanilla and custom modifications, on this server we'll be doing just about everything related to agriculture and or forestry.
With the use of the terrain editing feature in the new patch I have optimised fields - 19, 20, and 21 for use as the main farm yard of which houses cows, sheep and the horse paddocks whereas field 15 had been re-done for the cow / chicken farm.
Behind the main farm there is a large placeable area which currently has two hangers set up for some extra bale storage for straw and hay, as well as some silage bales if need be and near the saw mill to the north east of the map there is a custom yard for our forestry machines and equipment, as well as storage for logs and woodchips.
What are we looking for?
*Farm / Forestry managers
*Farm / Forestry workers
*Discord admins / moderators
As of the 17/12/28 - All applicants must be aged 15 years and or over.
Our requirements
You should have a working microphone (Not essential but preferred)
You must have either Steam and or Discord
You should have at least 100 hours playing time either in single or multiplayer
Our Rules
// Recruitment
#1 Anyone wanting to join must post an application
#2 People wanting to join should be aged 15 years and or over
#3 You should have a working microphone and or have Steam
#4 A minimum of 100 hours in-game time either single or multiplayer
#5 Must not be part of any other virtual farm or contracting company
// The Discord Server
#1 Respect everyone at all times
#2 Never ask to be set to either of the managerial services
#3 Never spam either the text or voice chats
#4 You will be kicked and or banned from the server should you post anything containing adult content IE - *zensiert* images / videos / memes / GIFs
// Felsbrunn / Shamrock Valley
#1 Try to drive at the speed limit
#2 Whenever you're on the road you must have your beacons switched on whether you're hauling a load, or carrying an implement or not
#3 Make sure to use your working lights at night
#4 Please stack the bales accordingly, never sell the bales without permission
#5 Never knock any of the bale stacks over if you can help it
#6 If you see a bale stack knocked over then please pick the bales up and stack them again
#7 Never drive any of the vehicles and or equipment into the water, or get them stuck anywhere they cannot get out of
#8 Never ask to be set to farm management or for the administrator password
#9 Never ask for management to buy you any vehicles or equipment, use what is there
#10 If you have started a particular job then you should finish it, never jump between jobs and or vehicles
Interested in joining?
https://docs.google.com/forms/d/e/1FAIp ... g/viewform
Find us on
Discord -
https://discord.gg/x7EyyWA
Steam -
https://steamcommunity.com/groups/FS_L-F
Youtube -
https://www.youtube.com/channel/UCJXy4e ... bcAZp9xa6g